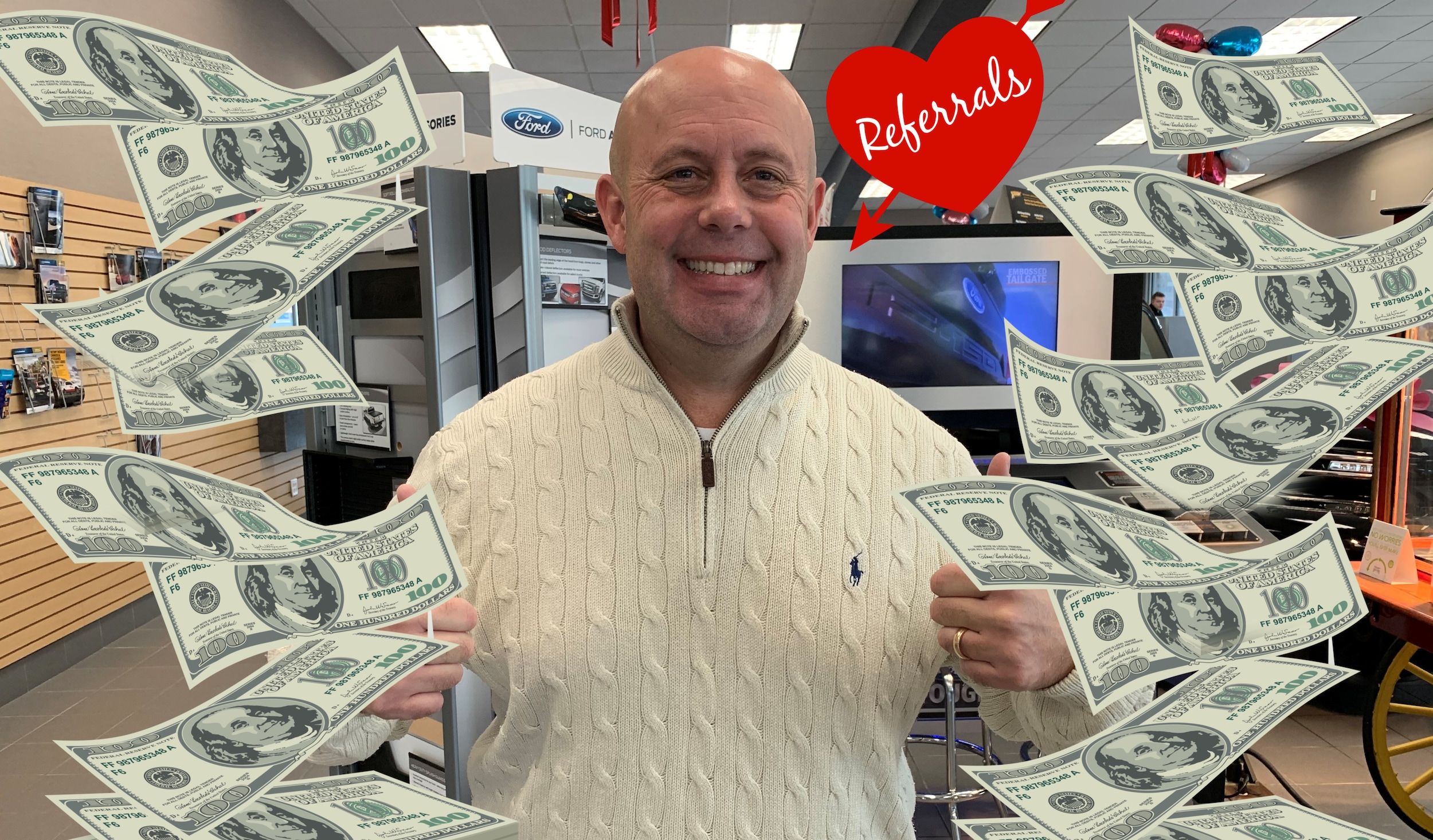 Referrals are the livelihood of our business and the most sincere compliment that can be paid! So when you refer a friend, family member, co-worker, or heck even a stranger on the street to come and buy from us we will PAY YOU $100 when they buy their vehicle!
In order to get paid you must follow this simple rule:
You must call, email, text, snail mail, or send in the form below to the salesperson of your choice and let them know AHEAD of time that you are sending a customer to them.
Our sales team pays the referral money directly to our customers. When you send someone their way and do NOT let them know ahead of time you both lose. They don't get to work with your referral and in turn they cannot pay you the referral bonus monies.